Care for our Common Home: Stewards of Creation
The Catholic Women's League at St. Peter's is a spiritual, social group of women who strive to nourish our Catholic faith and our families. Since receiving our charter in 1969, we have been coming together to pray, to enhance our spirituality, to learn, and to grow in our faith. With the intercession of Our Lady of Good Counsel, we provide a social setting for women with similar values and ideals to come together to rejoice in God's greatness and to unwind from the challenges He presents us. Membership is open to all women over 16.
The Prayer Chain is a powerful group of women that pray for those that require it. If you, or anyone you know, is ill or in need of prayer for any reason, or you would like to join the Prayer Chain, please contact us using the form at the bottom of this page.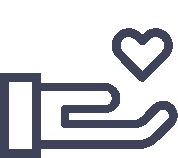 One is truly humble of heart if one knows oneself
thoroughly and knows God. May the Lord grant
this grace to all people!
- St. Paul of the Cross